Tuile de mur linéaire en verre et en métal, blanc irisé et argent, tuile de dosseret pour cuisine et salle de bain
---
Fabricant : Bravotti
Modèle : BRNB01
Disponibilité : En Stock
FREE

SHIPPING
18,34€

26,28€

Price for 1 sheet (approx. 1 sq.ft)
(Ce produit a une quantité minimum de 11)
Return Policy:

Returns accepted if product not as described or product is defective or product arrives that is not what was ordered. Full refund if you don't receive your order. View details

Payment:
Spécification de tuile:
Taille de la feuille: 300x300mm
Taille de la puce: 15x15mm, 15x48mm, 15x98mm
Epaisseur: 8 mm
Forme: bande, carré
Utilisation: dosseret et mur
Couleur: irisé, argent
Vendu par: Sheet
Finition: brillant, facile à nettoyer
Style: moderne
Motif de mosaïque: imbriqué
La tuile a un nom d'arc-en-ciel. Parce qu'il a une finition irisée, vous verrez différentes couleurs sous différents angles. Il peut ressembler au bleu, au vert, au violet, au rose, au jaune, etc. Le carreau est en fait en verre blanc transparent. Si vous placez cette tuile près de murs blancs, vous verrez une couleur blanche. Nous avons ajouté des copeaux en acier inoxydable miroir dans cette tuile de verre qui refléteront et donneront l'impression que l'espace du comptoir est plus grand. Cette tuile imbriquée en mosaïque de verre est très belle pour les murs de dosseret de cuisine, de baignoire et de douche. Chacune des tuiles est en 12''x12 ''. Nous avons nos entrepôts dans le New Jersey. Nous utilisons le service terrestre d'UPS pour expédier les carreaux, ce qui prend 1 à 5 jours ouvrables pour la livraison.

Production Deadlines
It takes 5-7 business days for production if the item is currently out of stock.
Delivery Time
Expedited: 3-5 business days
Standard: 6-8 business days
All mosaic tiles ship out from China, and we can ship to over 200 countries & regions.
Safe Payment
Pay with the world's most popular and secure payment methods.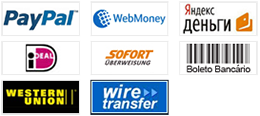 Shop with Confidence
Our buyer protection covers your purchase from click to delivery.
Full Refund if you don't receive your order
Refund or Keep items are not as described