Carreaux de verre vert de mer Beach Style Style Backsplash Pierre blanche et résine Conch Tile Salle de bains Wall Decor
---
Fabricant : Bravotti
Modèle : GSC85
Disponibilité : En Stock
FREE

SHIPPING
14,81€

19,75€

Price for 1 sheet (approx. 1 sq.ft)
(Ce produit a une quantité minimum de 11)
Return Policy:

Returns accepted if product not as described or product is defective or product arrives that is not what was ordered. Full refund if you don't receive your order. View details

Payment:
Cette tuile de verre de pierre a un nom "Peaceful Beach Holiday". Il a un motif imbriqué. Les éclats de verre de cristal vert de lac ressemblent à la mer, les morceaux de sable superbes de sable blanc pour les vagues, et les puces acryliques sablonneuses représentent la plage. Ces couleurs harmonieuses tissent un rêve paisible de vacances à la plage. Les copeaux d'acrylique ont de vraies petites coquilles de conques et de sable. Apportez la nature dans votre maison!
Matériel: verre, résine, conque et coquille
Couleur: vert et blanc
Finition de la surface : Brillant, facile à nettoyer
Forme du carrelage: Bande
Taille du carrelage: 15 x 48 mm, 15 x 98 mm, 15 x 198 mm
Taille de la feuille: 300 x 310 mm (11,8 x 12,2 po)
Épaisseur: 8 mm (5/16 po)
Motif de mosaïque : Interlocking
Usage: Backsplash & amp; Mur
Montage de la feuille: Mesh Backed
Production Deadlines
It takes 5-7 business days for production if the item is currently out of stock.
Delivery Time
Expedited: 3-5 business days
Standard: 6-8 business days
All mosaic tiles ship out from China, and we can ship to over 200 countries & regions.
Safe Payment
Pay with the world's most popular and secure payment methods.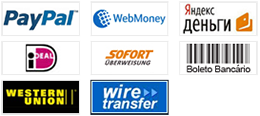 Shop with Confidence
Our buyer protection covers your purchase from click to delivery.
Full Refund if you don't receive your order
Refund or Keep items are not as described